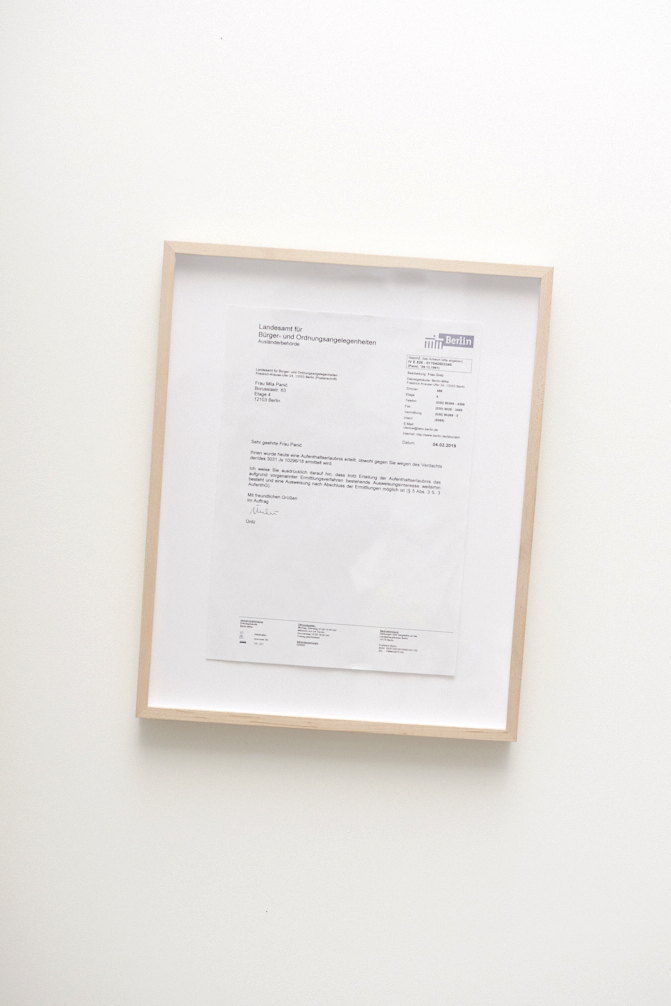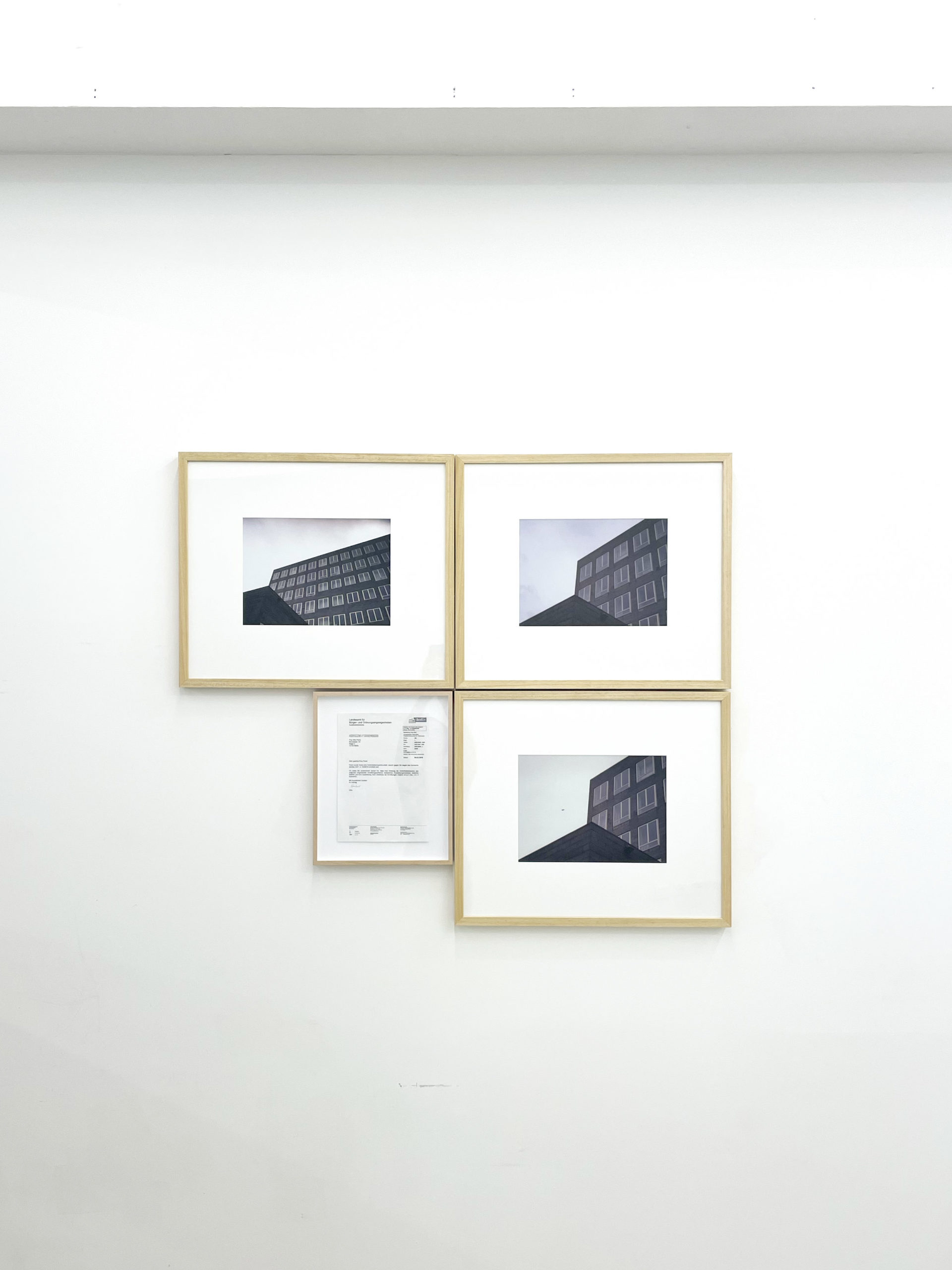 3031 Js 10296/18
Object, official document, framed, 32 x 39,7cm
2020
3031 Js 10296/18 is a ready-made object, a letter issued to the artist by the immigration office (Ausländerbehörde). The official note informs Panić that her request to stay in Germany will be granted, but the decision can be terminated at any time, as explained through German law, due to previous suspicions regarding the validity of the documents.
The work focuses on the persistent antagonism that exists in migration, between the plans and expectations of the applicant and legal status decided by the granting party. 3031 Js 10296/18 uses the document's sparse, unemotional and subtly threatening tone to contrast the immigration process itself and motivations for it; the fight for legal recognition of one's hopes and dreams and the reminder that deportation can occur whenever seen fit.
Text by Nikola Njavro
Image: CENTRUM Gallery, Berlin