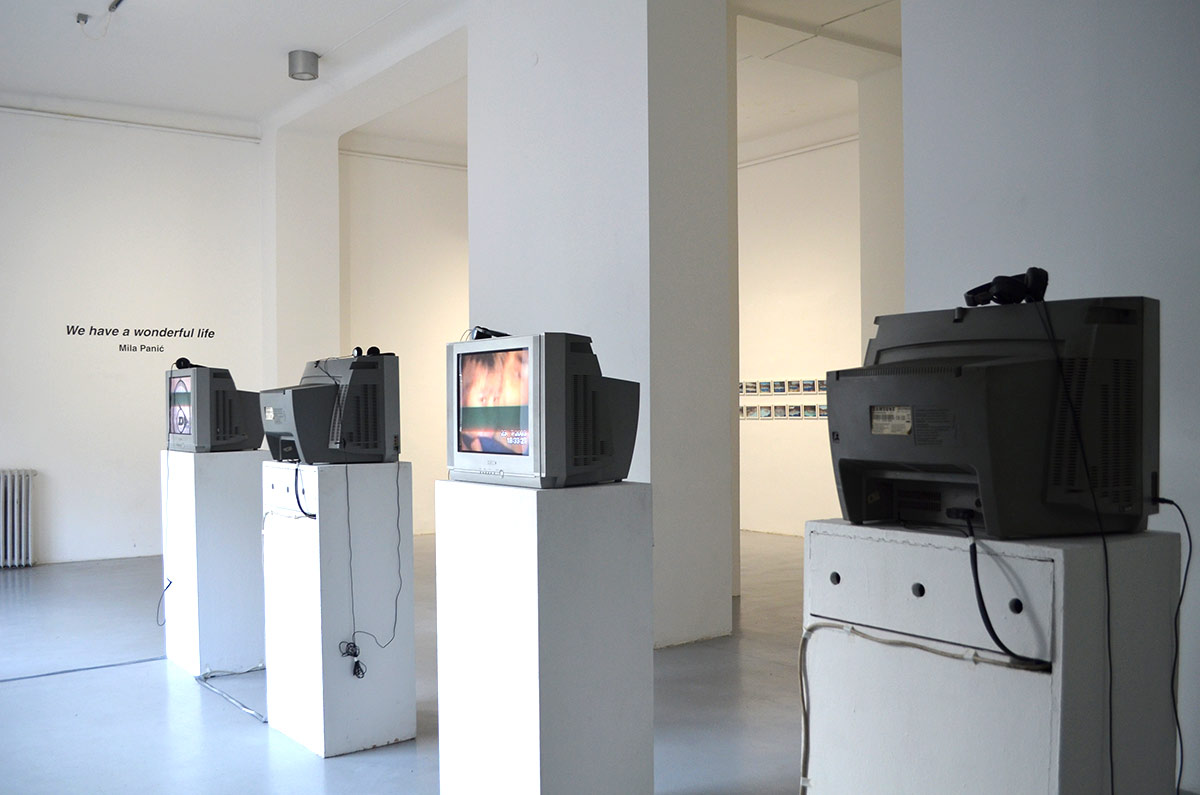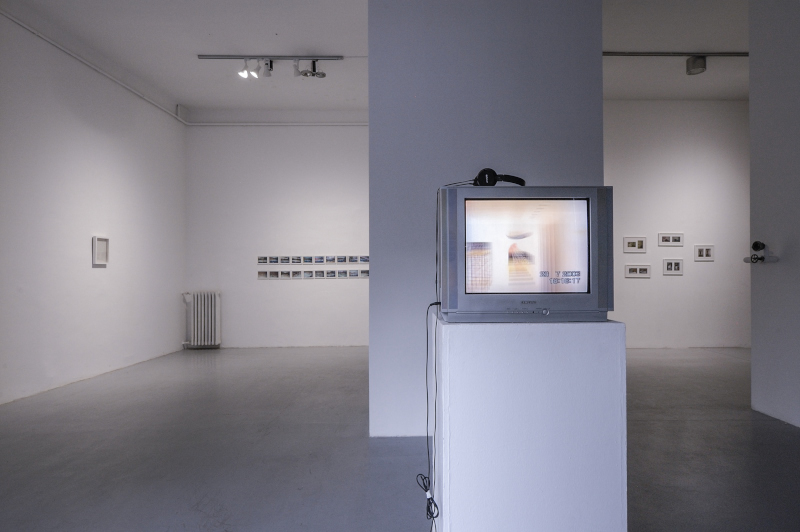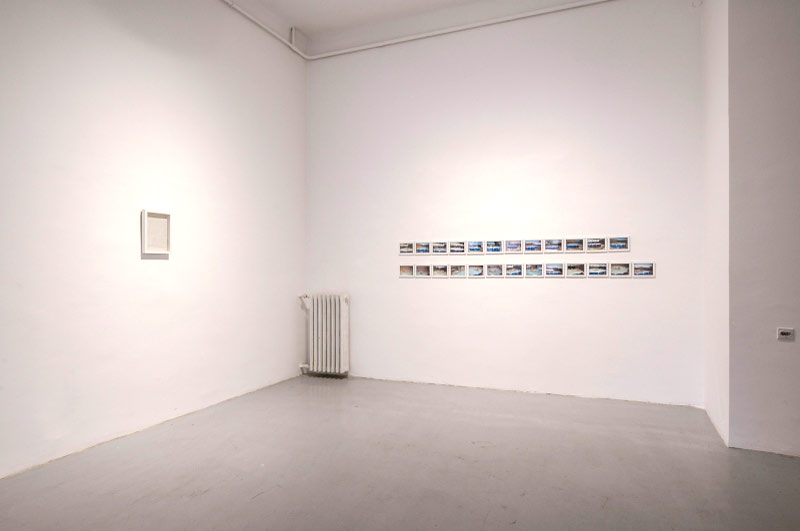 We-have-a-wonderful-life-Mila-Panic-1
We-have-a-wonderful-life-U10-view
We-have-a-wonderufl-life-MilaPanic-3
We-have-a-wonderful-life-MilaPanic-1
We-have-a-wonderful-life-MilaPanic-7
We have a wonderful life
Mixed media,2014
We have a wonderful life is a multimedia project consisting of a six- channel video installation, photographs and objects. In an unusual connection between a raw, stripped realism and slightly bizarre humour and irony, this project deals with the phenomenon of the post-war migrations from Bosnia and Herzegovina and similar cases.
The photos and VHS cassettes used in the work were sent to my family by relatives that moved to Australia in the late 90's. This type of digital communication and sending of material back to families and friends was a common between those who left and those who stayed (usually one way communication), for us to see how well they were doing and to make usbelieve in a better place. On the tape one can see their activities and all their newest acquisitions.
The domain of private memory is in this work a starting point for a narrative depicting the occurrence of mass migrations from conflict ridden territories such as Bosnia and Herzegovina, and the search for another reality, in this case, prompted by materialistic desires and dreams of social status.
Original, 12'21", part of the 6 channel video installation

The material of VHS tapes I used is the base for post-production work in the form of installation and creation of analytical space of thinking about the cultural transition of those who come and go from this area. Video works showing everyday activities and others, according to them, significant things such as brands and acquired goods.