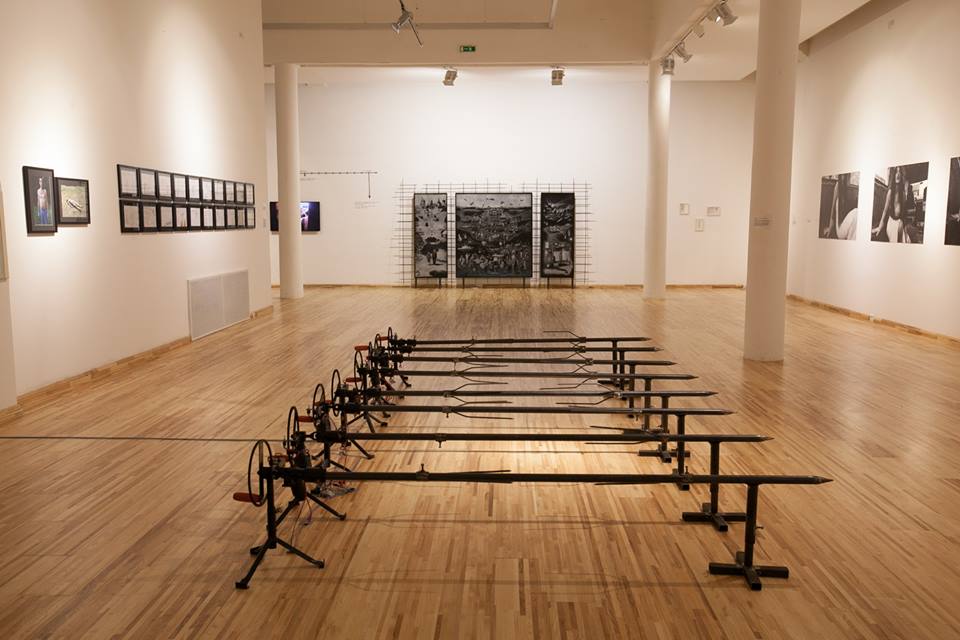 No pig – no party
installation, iron skewer, electricity, 2015

No pig-no party is a common saying and it is considered as tradition in for celebration in Balkan region.
When we subtract the function of an object we immediately start to think about that object. The empty rotating skewers, left out of their hedonistic purpose, are threatening, cold, unattractive and distasteful.

Exhibition view, Contemporary Thesaurus , Museum of Contemporary art of Vojvodina, Novi Sad, Serbia