Südost Paket
2017 – ongoing
installation, sounds
​​

The installation is created from common objects sent to me by my family. They form the communication and the cultural package each of us brings when we migrate, whether they are in physical form or in the form of knowledge and experience.
Objects commonly smuggled by bus from the Balkans, speak about an acknowledged part of regional folklore. In this case, the bus becomes a microcosmos where crossing the border, in both a physical and moral way takes around 15-20h. It transforms itself into a space of exchange, support, relief and anticipation. In this process, the spaces and objects thus define collective identity in a different and intimate matter and based on an individual's personal experiences and beliefs, become common and shared.
Exhibtion view, Vitrine 01, Berlin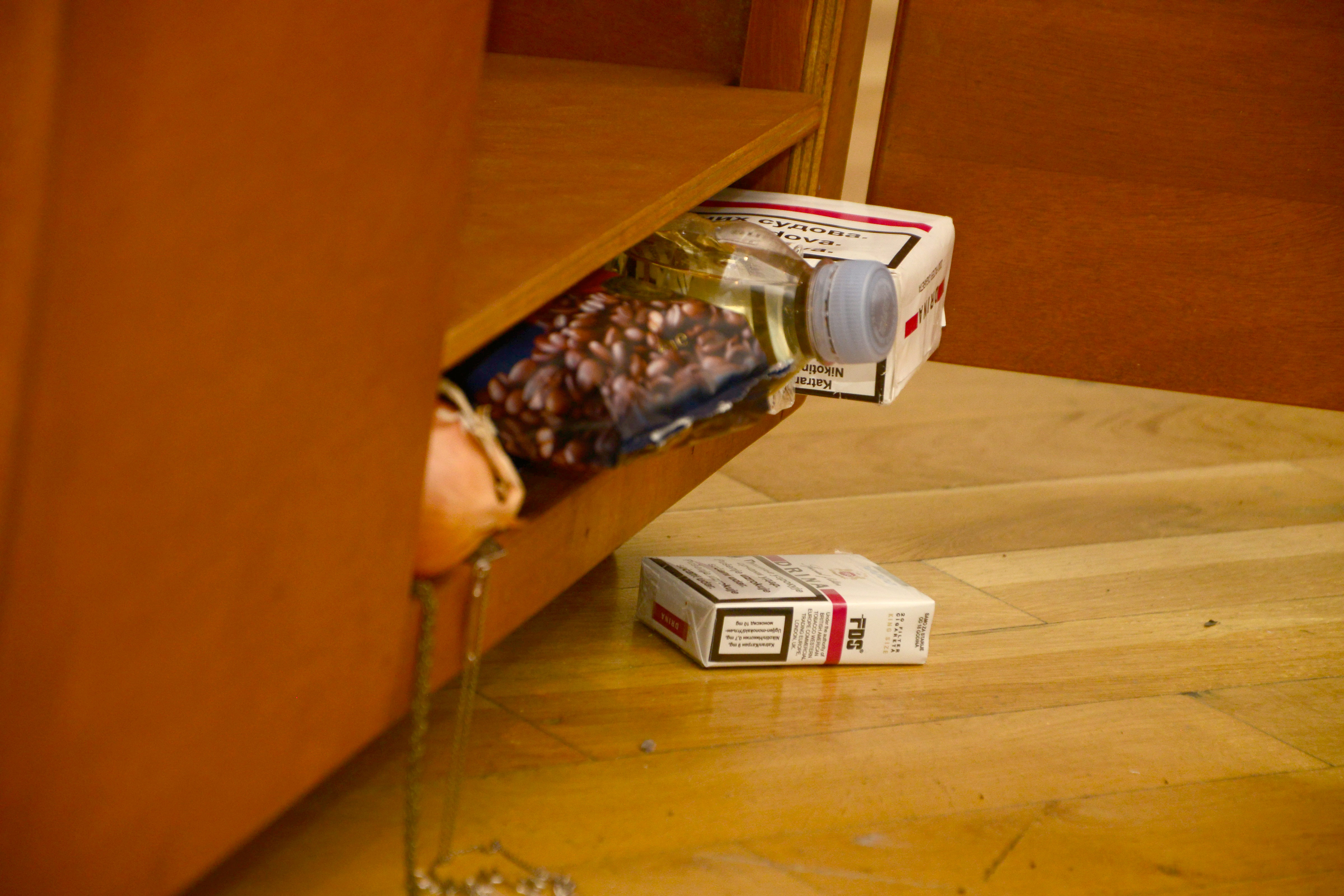 Exhibition view, Pigeonhole Principle, Imaginary Bauhaus Museum, Schiller-Museum, Weimar