Dislocations: Online exhibition of video art
Link here  
Hosted as part of the Scottish Graduate School Summer School
Curated by Jon Blackwood
Artists: Ahmet Ögut, Mila Panic, Elena Chemerska, Ivana Mirchevska, Stella Rooney, Olja Sosnovskaya, Alesia Zhitkevich

Duration: 21.6. – 16.7.2021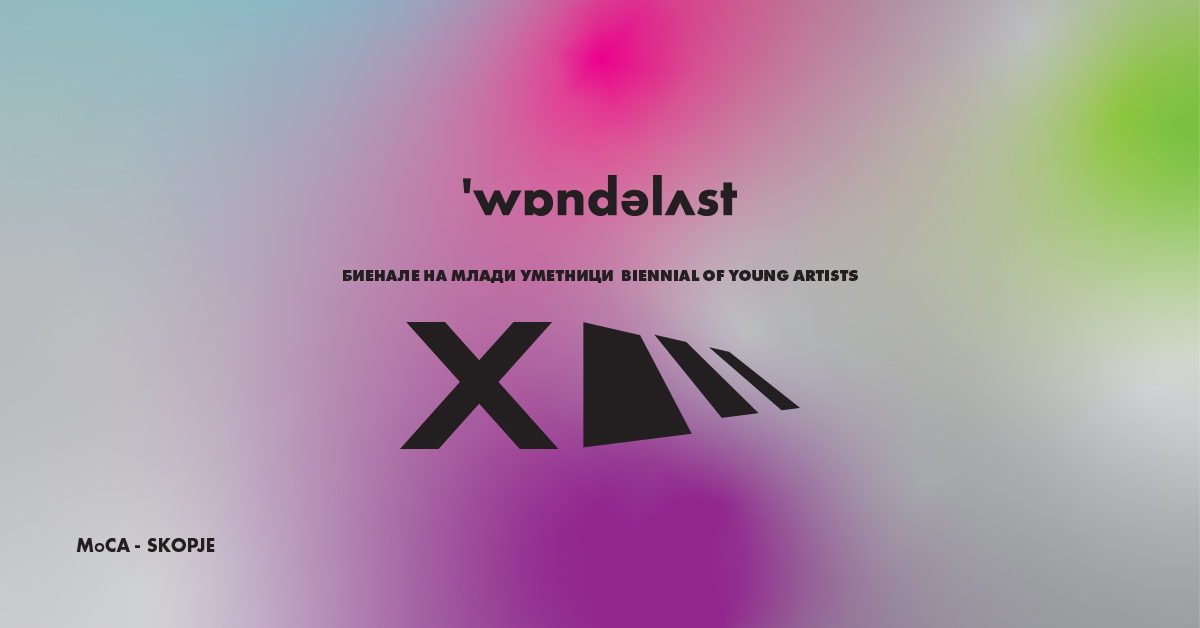 /ˈwɒndəlʌst/

XIII Biennale of Young Artist – MoCA
Opening: May 19th 2021
Museum of Contemporary Art Skoplje, Samoilova, Skopje 1000
North Macedonia
To travel aimlessly from place to place. When we remove the AIM of traveling, be it for tourism or work, we are left with a pure form of movement, movement as a basic function of all life and energy.
Under the pressure of living as fixed subjects of capitalism we must produce value that is consumable. To waste energy aimlessly is to live in disregard of this systemic drive, to not follow the code of the logic of capital. Thus, the desire for wandering is a rarity, it is scarce in the present conditions of the situation.
The creative work of art cannot, by its very gesture, accept this subsumption. For tall that we appreciate as art is always already an act that marks a break, a rupture and a crack within what is provided as a given in our adapted sensory system. We love the art which does not reproduce the meaning of the present. We love the art that hints on that which under the present state of knowing is un-referenceable.
Mediterranea 19  Young Artists Biennale
San Marino 2021
School of Waters
Curated by A Natural Oasis? A Transnational Research Programme
Duration: 14.5-31.10.2021
Even at a moment of standstill, Mediterranea 19 continues to research and dialogue with the artists with the aim of expressing the Biennale and its ecological potential in a collective transitory space, a waiting room hosting the preparations for next year's event in San Marino.
The curatorial team of School of Waters, driven by the symbolic agency of waters, conceived an editorial platform which functions as a digital wetland: a breeding ground wherein ideas foster, processes collect and multiply, generating syncretisms that gradually build the ecosystem of Mediterranea 19.
www.bjcem.org
Touched Land – Šiluva Art biennial
Šiluva , Lithuania
Duration: 13.6. – 30.10.2021
menopiligrimai.lt
Language in Common – Youth Biennale 2021
Belgrade, Serbia
Duration: 29.7. – 05.11.2021
bijenalemladih.ulus.rs
Interview for Nezavisne Newspaper
Read the interview (in Serbian) 
Winner of ZVONO Award 2020 – YVAA  The Young Visual Artist Award for young visual artists from Bosnia and Herzegovina up to the age of 40. The ZVONO Award for the award winner consists of a two-months residency in New York at Residency Unlimited.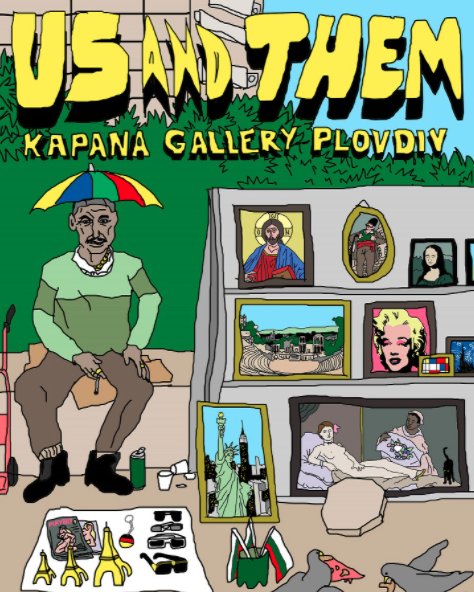 Us and Them
Kapana – City Gallery, Plovdiv
Duration: 01.10. – 07.11.2021
Part of the Legacy Programme of Plovdiv 2019, supported by Municiapality Foundation Plovdiv 2019 and IFA – Institut für Auslandsbeziehungen
In everyday language, as in everyday life, a distinction is quickly made between 'us' here and 'them' there. US and THEM are perhaps those artists, who live in one of the art metropolises of the art world, and those, who live and work in Bulgaria on the so-called periphery. Perhaps these are also those, who work in neighbouring countries.
The exhibition questions such subdivisions. It shows works that can be located via the individual biographies, but which address generally important topics in their subject matter. Boundaries that determine who the one and who the other are, lose their clear contours.
The presented artistic positions reflect questions of existence, being part of a community. They are characterized by diversity, variety and accepted contradictions.
Interview for BOMBASTIC No.1 Issue
Read here
The Inhabitants: Adopt a Project
On Becoming Hubs
Non-Artistic Labor in Residencies
January 17, 2021
11.00 CET
Registration for the Zoom link: bit.ly/aap-talk2
The Inhabitants: Adopt a Project is an experimental proposition that aims to challenge the selection process of a residency program. Questioning on the localities, materiality, methods, and engagement in delivering residency programs, The Inhabitants: Adopt a Project is a web platform for artists to publish their project proposal to be "adopted" by residency organizers. This method is experimenting how artists and art organizations see proposed ideas and connect it to their own locality–to examine which one is more appealing to them, to understand why some projects are to be realized "offline" and not online, and finally to propose a different perspective of the residency programs.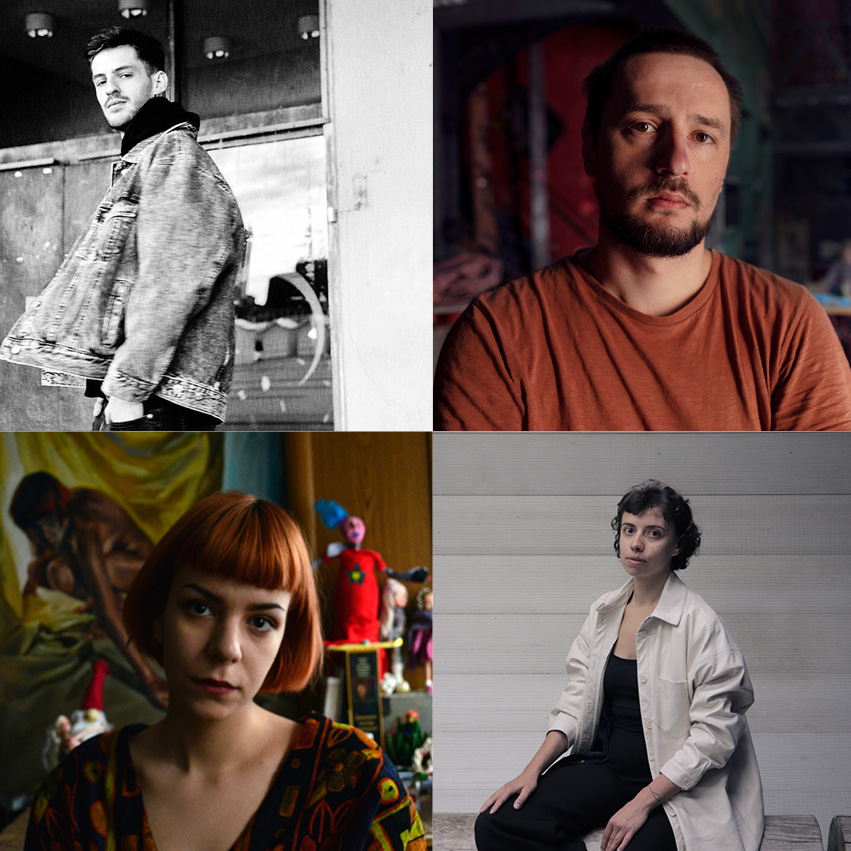 ZVONO Art Award 2020/21 finalist
The ZVONO Award – YVVA The Young Visual Artists Award in Bosnia-Herzegovina (BiH)
The fifth episode of the Art Next Door features Centrum and SomoS. The first part is an interview with Centrum's artistic director Jorgina Stamogianni, curator of sound Katerina Gnafaki, and artist Mila Panić. We discussed about Centrum's 2020 programming and Mila's current project Tante aus Deutschland (Aunt from Germany) at Centrum Berlin.
Artist in Residence program Celeia, Slovenia

2021
Gallery of Contemporary Art
Trg celjskih knezov 8, 3000 Celje
+386 (0)3 42 65 156
Tuesday – Saturday 11 a.m. – 6 p.m.
Sunday 2 p.m. – 6 p.m.
www.csu.si
Short insight with taz (german)
www.taz.de
Interview for the Goldrausch Künstlerinnenprojekt (german)
View the catalogue 'Wonderful life', 2019