The Smile of the Sphinx – Il Sorriso della Sfinge – Das Lächeln der Sphinx
Opening: 5th of March, 2021
Until: 20th of March, 2021
Collegium Artisticum
Terezija, Sarajevo 71000, Bosnia & Herzegovina
The Smile of the Sphinx, curated by Ilari Valbonesi, gathers the art works of twenty-five transnational artists, who reflect differently on language as response to the "irreducible strangeness" of the body and the world.
Sarajevo show: Emily Bates, Dalila Dalléas Bouzar, Selma Doborac, Esra Ersen, Jeanne Frank, Ásdís Sif Gunnarsdóttir, Andrea Heyer, Benedetta Jacovoni, Adela Jusic, Natia Kalandadze, Annalisa Macagnino, Leila Mirzakhani, Elly Nagaoka, Laura Palmieri, Mila Panic, Elisabeth Penker, Manja Ristić, Mirjana Rukavina, Alice Schivardi, Selma Selman, Sigga Björg Sigurðardóttir, Tamuna Sirbiladze, Martina Vanda, Borjana Ventzislvova and Alexandra Wolframm.

Interview for BOMBASTIC No.1 Issue
Read here
The Inhabitants: Adopt a Project
On Becoming Hubs
Non-Artistic Labor in Residencies
January 17, 2021
11.00 CET
Registration for the Zoom link: bit.ly/aap-talk2
The Inhabitants: Adopt a Project is an experimental proposition that aims to challenge the selection process of a residency program. Questioning on the localities, materiality, methods, and engagement in delivering residency programs, The Inhabitants: Adopt a Project is a web platform for artists to publish their project proposal to be "adopted" by residency organizers. This method is experimenting how artists and art organizations see proposed ideas and connect it to their own locality–to examine which one is more appealing to them, to understand why some projects are to be realized "offline" and not online, and finally to propose a different perspective of the residency programs.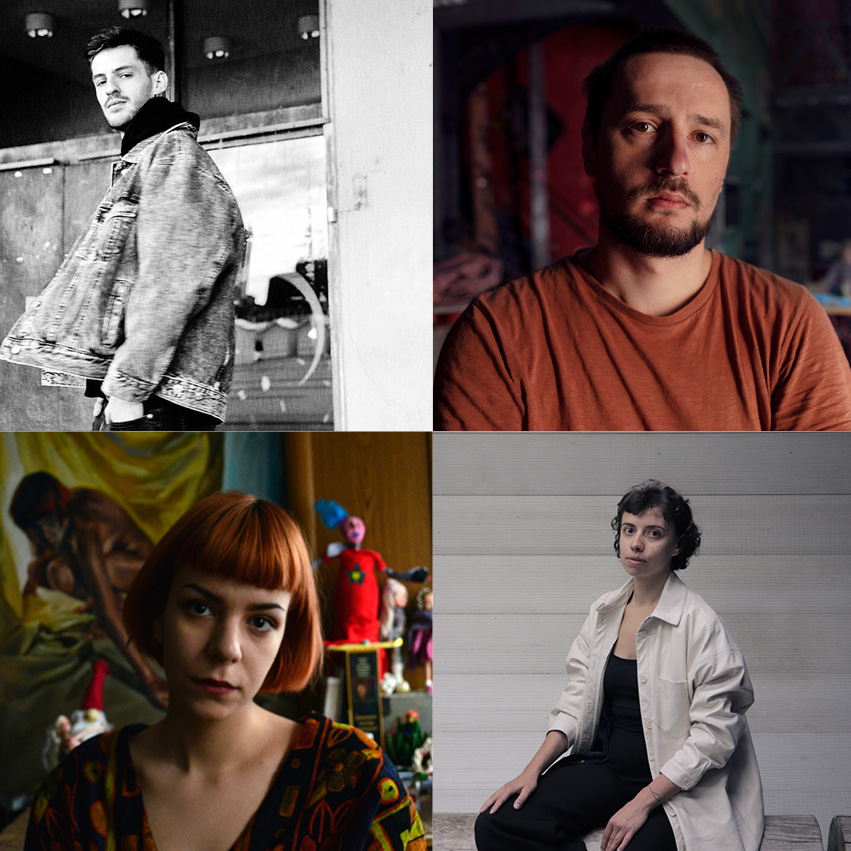 ZVONO Art Award 2020/21 finalist
The ZVONO Award – YVVA The Young Visual Artists Award in Bosnia-Herzegovina (BiH)
The fifth episode of the Art Next Door features Centrum and SomoS. The first part is an interview with Centrum's artistic director Jorgina Stamogianni, curator of sound Katerina Gnafaki, and artist Mila Panić. We discussed about Centrum's 2020 programming and Mila's current project Tante aus Deutschland (Aunt from Germany) at Centrum Berlin.
Artist in Residence program Celeia, Slovenia

2021
Gallery of Contemporary Art
Trg celjskih knezov 8, 3000 Celje
+386 (0)3 42 65 156
Tuesday – Saturday 11 a.m. – 6 p.m.
Sunday 2 p.m. – 6 p.m.
www.csu.si
Mediterranea 19  Young Artists Biennale
San Marino 2021
School of Waters
Curated by A Natural Oasis? A Transnational Research Programme
Duration: 14.5-31.10.2021
Even at a moment of standstill, Mediterranea 19 continues to research and dialogue with the artists with the aim of expressing the Biennale and its ecological potential in a collective transitory space, a waiting room hosting the preparations for next year's event in San Marino.
The curatorial team of School of Waters, driven by the symbolic agency of waters, conceived an editorial platform which functions as a digital wetland: a breeding ground wherein ideas foster, processes collect and multiply, generating syncretisms that gradually build the ecosystem of Mediterranea 19.
www.bjcem.org
Short insight with taz (german)
www.taz.de
Interview for the Goldrausch Künstlerinnenprojekt (german)
View the catalogue 'Wonderful life', 2019