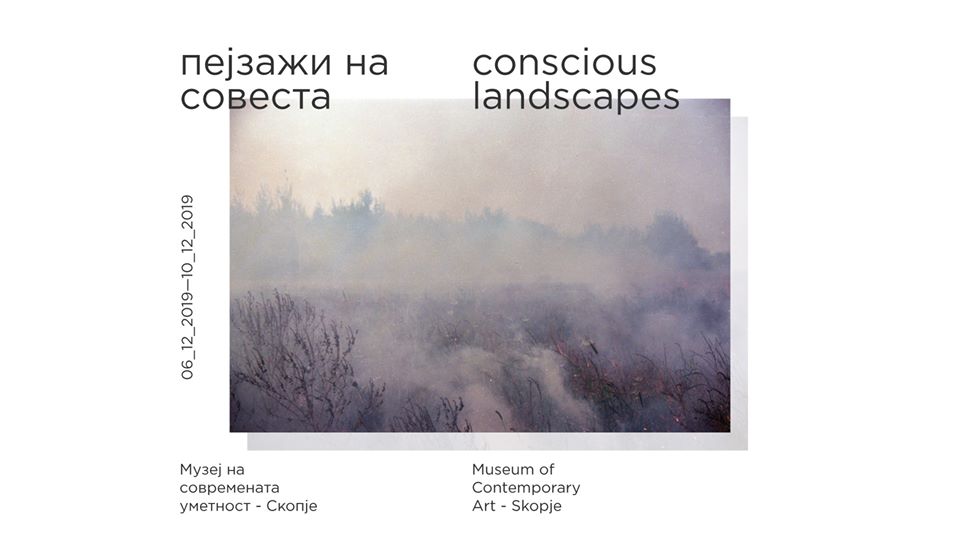 CONSCIOUS LANDSCAPES
Museum of Contemporary Art – Skopje
6. – 10. December 2019
Discussion: Carlos Casas, Mila Panic, Diogo Pereira, Kumjana Novakova (7.12.2019 / 19.30h )  
If there is a material, technological, and industrial pollution, which exposes weather to conceivable risks, then there is also second pollution, invisible, which puts the time in danger, cultural pollution that we have inflicted on long-term thoughts, those guardians of the Earth, of humanity, and of things themselves. If we don't struggle against the second, we will lose the fight against the first.
Michel Serres, The Natural Contract, (1990)
Conscious Landscapes seeks to explore the links among the material, technological, industrial and cultural pollution, looking at the globe as a webbed ecosystem made of variously configured, historically dynamic contact zones, rather than as an assemblage of different and distinct ecosystems. The exhibition centers on the need for a larger political seismic shift, discarding the possibility to discuss about individuals in / plus environments: a form of well-being modeled on class- and race-based notions.
Imprisoned in our powers and narrow domains, we are centered on creating a world of spectacle that builds up on the violence of history, where the earth and waters are a mere décor.
Thus, we fail to perceive the world.
The exhibition comprises of 11 photographs, 8 video installations by both raising and accomplished artists, and 4 cinema artworks. The photographs and video works are laid out across the gallery space, in a non-order, where each installation is presented in its own distinct environment. The videos and cinema works are of varying lengths ranging from a 9-minute to 106-minute loop to variable lengths of narrative cinematic work.
Artists
Mila Panic, Carlos Casas, Ursula Biemann, Arjuna Neuman and Denise Ferreira da Silva, Younes Ben Slimane, Patrik Söderlund, Rugilė Barzdžiukaitė, Hiroatsu Suzuki and Rossana Torres, Tamer Hassan and Armand Yervant Tufenkian.
Conscious Landscapes is realized in cooperation with the Pravo Ljudski Film Festival Sarajevo.
The program is curated by Kumjana Novakova, in cooperation with Diogo Pereira. Visual identity and graphic design are signed by Elena Dinovska Zarapciev.
Samoilova bb
Skopje, 1000
Macedonia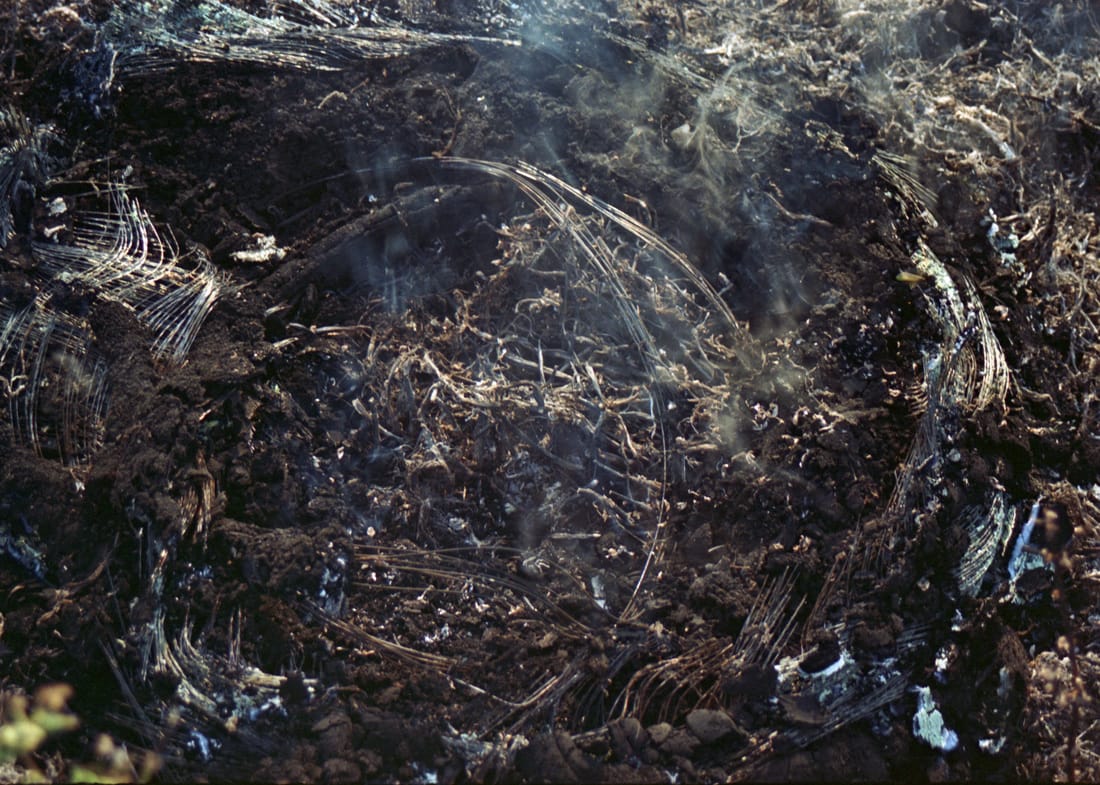 GROUND CONTROL
R E I T E R Gallery prospect
Opening: 15. November 2019, 18-21h
Duration: 15. November – 11. January 2020
Artists: Mila Panic, Nina Wiesnagrotzki, Andrea Acosta, Larissa Fassler
Potsdamer Strasse 81B
D-10785, Berlin
www.reitergalleries.com

HYDRA – GOLDRAUSCH 2019
Haus am Kleistpark | Berlin
25. October–8. December 2019
Opening: 24.10.2019, 18–22
Artists: Marie-Louise Andersson, Melo Börner, Marlene Denningmann, Eva Dittrich, Eva Funk, Martine Heuser, Ana Hupe, Mareike Jacobi, Astrid Kajsa Nylander, Marion Orfila, Mila Panic, Fiene Scharp, Millie Schwier, Lena Skrabs, Sara Wahl
Grunewaldstrasse 6-7
10823 Berlin
HYBRID NARRATIVES, HYBRID HISTORIES
28.11-14.12.2019
U10 Art Space
Belgrade, Serbia

hybrid narratives, hybrid histories begins with the unsettling sound of multiple echoes from the past that might have something to do with us. Marianne Hirsch named it postmemory, aiming to signify a specific relationship that the new generation has with the memory of their descendants, often translating guilt, perseverance, and loss. This memory, transmitted to the new generation through images, stories, and behaviors, influences the understanding of our surroundings and relationships. These are inherited narratives, sometimes integrated within us so deeply to appear authentic to one's own experience. The fluidity and fragmentation of the content filter down to unstable compounds, a manageable emotional and cognitive outcome for one to process and live with. it is a hybrid narrative, emerged from the shattered pieces of something that did not deserve to be a part of the history, or at least, could not afford it. Works and experiences shared in hybrid narratives, hybrid histories explore the storytelling instruments that serve to a counter-history, revealing and archiving the marginal, overseen, and hidden perspectives. It offers a virtual and physical forum to discuss our role in historical knowledge production and the ways we convey these narratives and methods to the next generations.
The project is kindly supported by Fond Ilija & Mangelos, Grad Zrenjanin, Proto Belgrade, U10 art space, Contemporary gallery Zrenjanin, SKASKA Zrenjanin, and HEKLER.
Scholarship for 2020/21 in the field of visual arts
1-31.10.2020
Künstlerhaus Lukas
Dorfstraße 35
D – 18347 Ahrenshoop
www.kuenstlerhaus-lukas.de

Goldrausch-Künstlerinnenn 2019
The Goldrausch project for women artists promotes the careers of outstanding, emerging women artists. It is an independent professional training program for female visual artists; a one-year postgraduate professional development course, an exhibition and public events take place within its framework.
Fahrbereitschaft (Pavillon)
Herzbergstraße 40–43
10365 Berlin
Tel. +4930.390 63863
info@goldrausch-kuenstlerinnen.de